When you consider your next drive, you'll need to have plenty of strength. Whether you're planning your next vacation road trip or have some heavy-duty work to do, you'll need to make sure your truck can handle it. Along with a quality performance, you'll want to have an efficient motor to keep driving longer.
Fuel efficiency is a chief concern for all drivers. The GMC Canyon gives you plenty of distance from each drop of fuel. Our GMC Canyon MPG guide tells you all about how far you can go around Mansfield, Norton, and Attleboro, Massachusetts, in this quality truck.
Our team at Station Buick GMC knows that you'll be itching to get behind the wheel and we're here to help!
Why Should I Get a Fuel-Efficient Truck?
---
Drivers have many different priorities when it comes to their vehicles. Some crave intense power that can dominate the road, while others prefer comfort and fun technology. Whatever your preferences, every driver can agree on the advantages of a ride that makes the most of its fuel tank.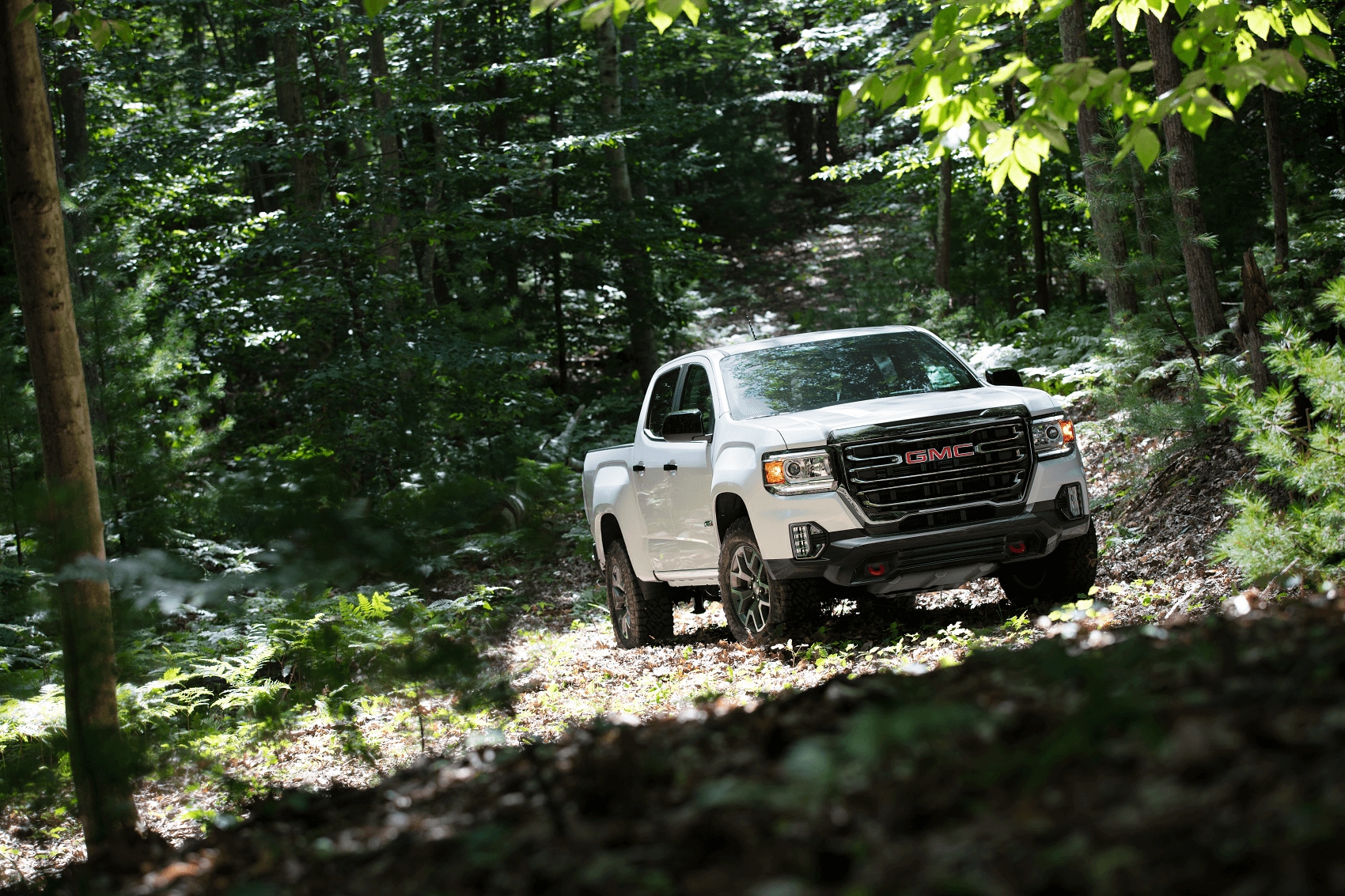 When your ride gets more miles per gallon, you'll cut down on your carbon footprint. Eco-conscious drivers will enjoy minimizing emissions and their impact.
One thing that everyone can enjoy, however, is the savings at the pump. A fuel-efficient ride means that you'll make fewer stops at the gas station. This will save you money and time at the pump in the long run, which is a major plus.
GMC Canyon Fuel Economy
---
The GMC Canyon is a rugged truck that can be configured in a number of ways. You'll see that there are plenty of options when it comes to how your Canyon is set up. The main determining factor for your vehicle's miles per gallon, though, is the type of engine it has. Both engines in the GMC Canyon lend plenty of ferocity to your drive.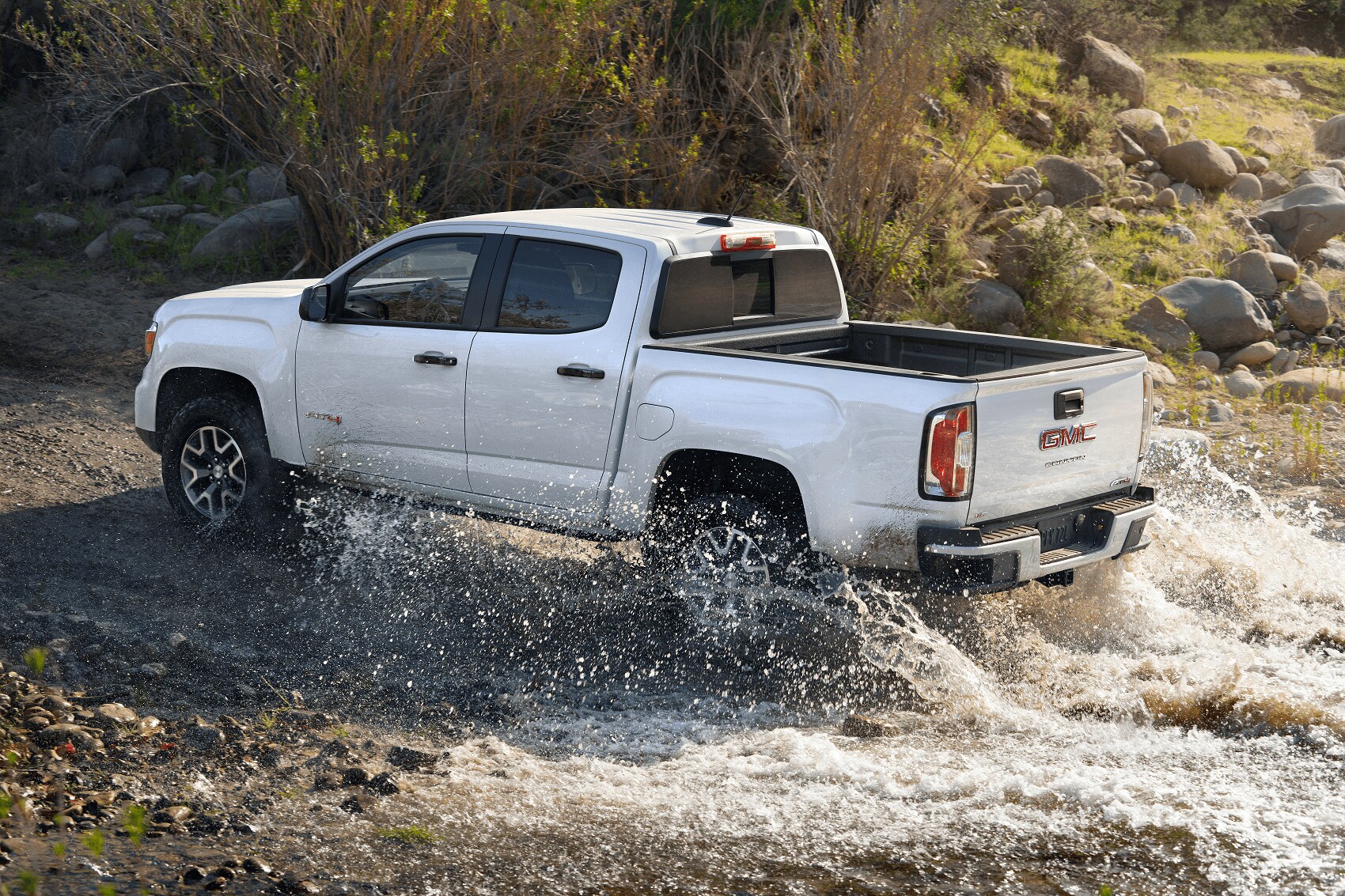 The 3.6L V6 gas engine comes standard in the GMC Canyon. When properly equipped, this motor earns a maximum EPA-estimated 18 city/25 highway MPG. This gives you plenty of distance to cover between stops at the gas station.
The available 2.8L Turbocharged Duramax diesel engine offers an even more rugged and tough performance. It doesn't sacrifice on efficiency either. When properly outfitted, this available GMC Canyon diesel motor sports up to an EPA-estimated 20 city/30 highway MPG. This will have you set for a long drive, with fewer interruptions.
A Look Inside the GMC Canyon
---
Aside from the fuel efficiency, what else can your GMC Canyon do? You'll have tons of power at your disposal to do with as you please. These two efficient motors will have you ready to get to work: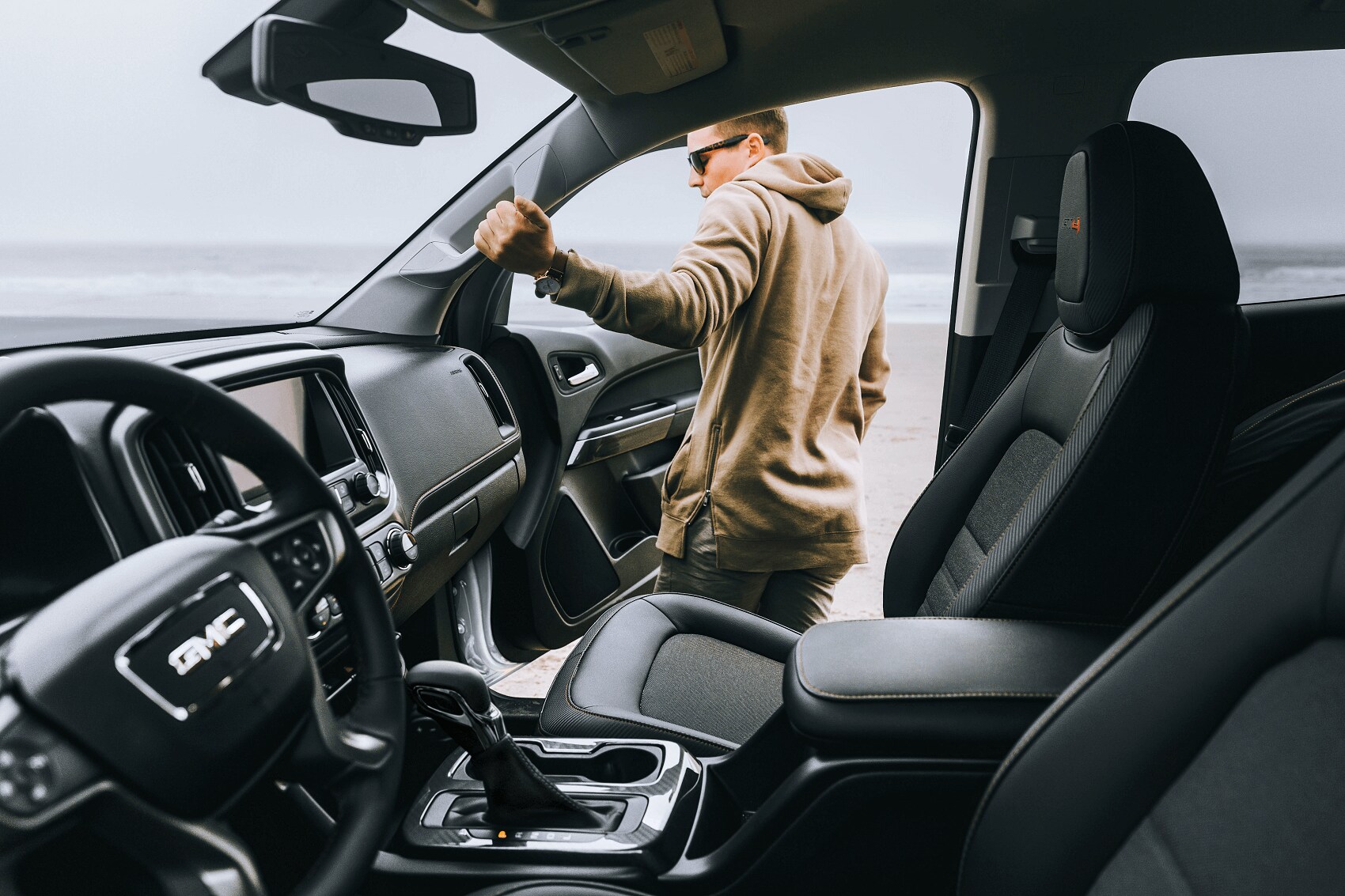 | | | |
| --- | --- | --- |
|   | 3.6L V6 | 2.8L Turbo Diesel |
| Horsepower | 308 HP | 181 HP |
| Torque | 275 lb-ft | 369 lb-ft |
That power is put the good use as well. When properly equipped, the GMC Canyon can tow up to 7,700 pounds of trailer weight. You can bring your tools and your gear wherever you're going!
Experience GMC Canyon MPG Today
---

Now that you see what makes the GMC Canyon so powerful and efficient, it's time to get one of your own. This truck will give you the extraordinary performance that you need on the roads of Mansfield, Norton, and Attleboro, MA.
Contact us at Station Buick GMC and schedule your test drive today!