Having the right tool for the job is always an important part that makes it all a success. This is especially true when it comes to your truck, as it's the machine you need to rely on most for your work. Since there's always something to do near Mansfield, Norton, and Attleboro, Massachusetts, you'll need a capable truck. Two popular models are the 2022 GMC Canyon and the 2022 Chevy Colorado, but which one is right for you?
Our team at Station Buick GMC is dedicated to helping drivers find the vehicles that are right for them. That's why we've made this GMC Canyon vs. Chevy Colorado comparison. After seeing how these two pickups stack up head-to-head, you'll be ready to make your decision and start your next adventure.
---
GMC Canyon vs Chevy Colorado: Towing Capacity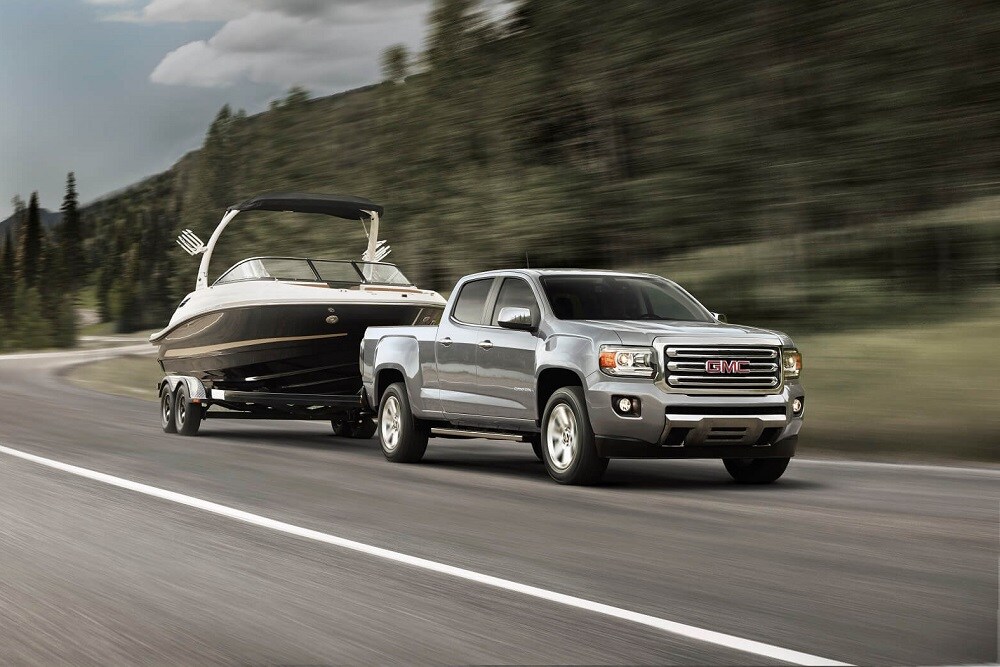 One of the key reasons you're likely looking for a truck is to tow your heavy and plus-size loads. Whether you're loading a trailer with tools and materials for a job, or stacking up ATVs for an exciting weekend in the great outdoors, you'll be pulling a lot of extra weight with you. That's why it's essential that your truck is up for the task.
The Chevy Colorado gives you a fair amount of power to take command of your gear. When properly equipped, it can tow up to 7,000 pounds of trailer weight. This is sizable, but you may find yourself having to leave behind some of your gear when it starts to become too heavy.
The GMC Canyon brings you even more ferocity to handle your towing jobs. When properly configured, you can tow up to 7,700 pounds in this ferocious truck. That extra 700 pounds is a difference maker when it comes to bringing along necessary tools for work, and fun equipment for a memorable outing. When it comes to towing, the GMC Canyon comes out on top.
---
GMC Canyon vs Chevy Colorado: Luxurious Amenities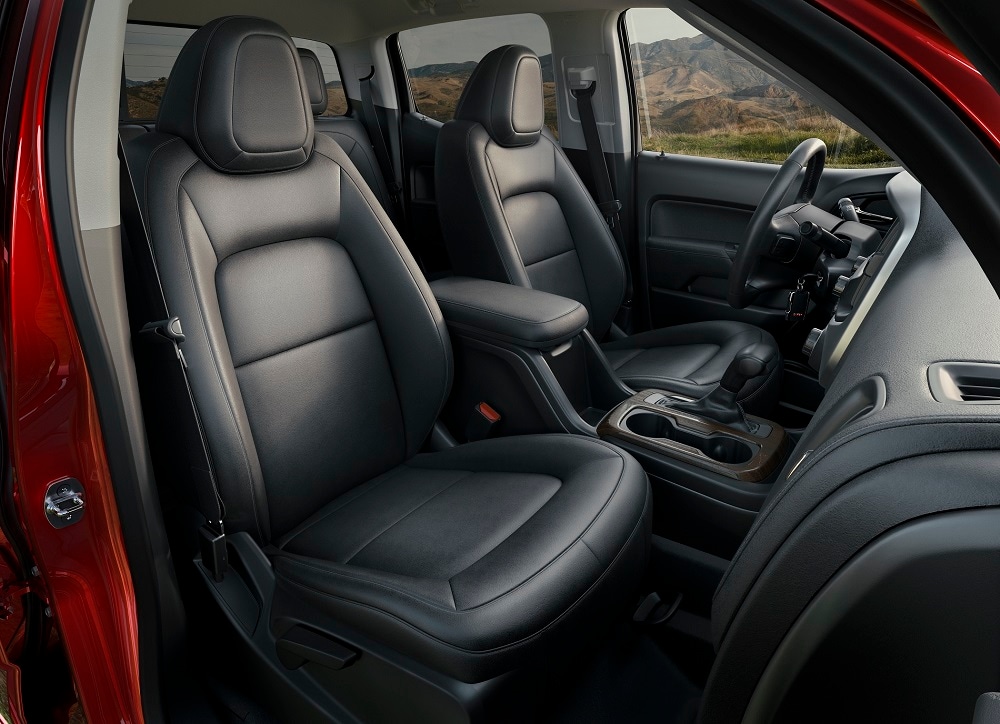 Just because you're out getting down and dirty at your job site doesn't mean you shouldn't have a welcoming cabin to come back to. A truck cab that's packed with comfortable amenities and features will have you ready to return to your ride and get back out on the road. This is especially true when you have friends and family coming along for the ride.
The GMC Canyon has a variety of different features that make your drive exciting and engaging. You can opt for the built-in Amazon Alexa app to keep your favorite virtual assistant along for the ride. Ventilated front seats keep you and your co-pilot cool after your Canyon has been sitting in the summer sun, and unique perforated leather stitching makes for a luxurious experience.
These are some features that you won't find in the Chevy Colorado. The lush features of the GMC Canyon make it a fun drive.
---
GMC Canyon vs Chevy Colorado: The Verdict
When there are heavy loads to tow and luxury to experience, the 2022 GMC Canyon is the truck you need. It'll make your work near Mansfield, Norton, and Attleboro, MA, even better. Contact us at Station Buick GMC and schedule a test drive today!